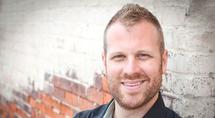 TOUR
Curator's Tour of "Ready. Fire! Aim." with DJ Hellerman
Sunday, 1 October 2017 | 12 PM – 1:30 PM
544 VT ROUTE 106, READING, VT 05062
Join us as the curator of Ready. Fire! Aim., DJ Hellerman, leads a tour of the exhibition in conversation with artists Mildred Beltré and Peter Gallo, whose work was recently on view at Burlington City Arts as part of this joint exhibition.
Ready. Fire! Aim. is a joint exhibition taking place at the Hall Art Foundation in Reading, Vermont (6 May – 26 November 2017) and at the BCA Center in Burlington, Vermont (21 April – 9 July 2017). Inspired by Andy and Christine Hall's art collecting philosophy, this group show explores the psychology of impulsive action and strategic thinking. Using the creative process as a point of departure, Ready. Fire! Aim. brings together artworks addressing issues of violence and decay, gestural abstraction and linear precision, as well as the sensible and the absurd. BCA Center's presentation includes work by six emerging to nationally recognized Vermont-based artists, while the Hall Art Foundation's presentation features a selection of paintings, sculptures, and photographs by internationally recognized contemporary artists.
DJ Hellerman is Curator of Art & Programs at the Everson Museum of Art in Syracuse, NY. Most recently, Hellerman served as the Curator and Director of Exhibitions at Burlington City Arts (BCA).
Admission: Free