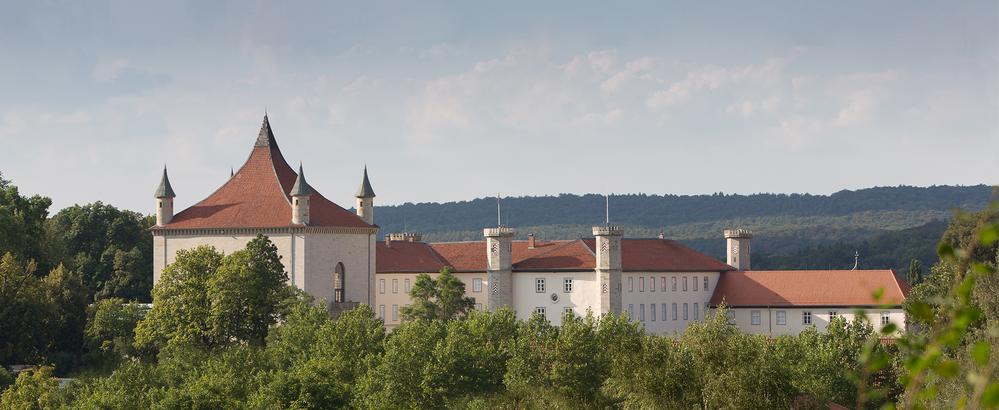 The Hall Art Foundation | Schloss Derneburg Museum is open to the public by appointment only and for guided tours only.
We will be closed for reinstallation from 1 November 2018 – 31 March 2019. Tours will resume in April 2019, and will be available for booking starting February 2019. Thank you.
Please note that tours begin at our Visitor Center, NOT at Schloss Derneburg:
Hall Art Foundation | Schloss Derneburg Museum
Visitor Center
Astenbeck 42
31188 Holle
Germany
Visitor Policies
· Tickets for tours must be purchased in advance. Please note that capacity is limited. Should an event be full, please join the waitlist or choose a different date.
· Cancellations made up to 48 hours in advance will be refunded in full.
· Punctuality is essential. Late arrivals risk missing their tour and will NOT receive a refund.
· All tours require a considerable amount of walking, standing and climbing numerous flights of stairs.
· Children must be 12 years or older and be accompanied by an adult. Exhibitions may contain material of a sexual or other potentially disturbing nature. Viewer discretion is therefore strongly advised.
· Sharp implements, pens, large handbags, strollers, backpacks, and other bulky items are prohibited from the galleries.
· Umbrellas will be provided if necessary.
· No pets, food or drink are permitted in the galleries.
· Smoking is prohibited throughout the property.
· Photographs and video may only be taken for personal use, unless previously approved. Use of flash photography, tripods, selfie-sticks and telephoto lenses are not allowed.
· Visitors who behave inappropriately will be asked to leave.
· Please note that if a tour has less than 8 bookings we reserve the right to cancel your reservation two days prior. In this instance, we will be happy to reschedule your visit to another mutually agreeable date.